It was a huge privilege to be designing at RHS Chelsea Flower Show 2022 and such an honour to receive a Silver Medal. We put months of hard work into creating something that we feel matches the theme and showcases our work and creative style.
In this dining experience, immersed in nature, flowers grow through the raw wood table, promoting horticulture with young fruit and vegetables emerging. Seasonal florals in pinks, purples and blues, with flashes of bold colour keep a naturalistic and balanced display. The tablescape is surrounded by trellises and a pergola, draped with the colours and textures of fresh florals and foliage. Above the tablescape hangs a candelabra entwined with moss and climbing plants, adorned with dried elements.
We haven't been able to do this alone, and must thank our amazing team:
Rachel Kennedy and Xue Wang: Team Acacia! Design, Florals and Project managers.
Alasdair Malloch: Carpentry (and fulfilling all our ridiculous wood related requests!)
Jenny Cobb: Ceramicist who entered into our vision and handcrafted the perfect complementary tableware.
David Smyth (Albion Timber): Our wonderful timber provider and sponsor.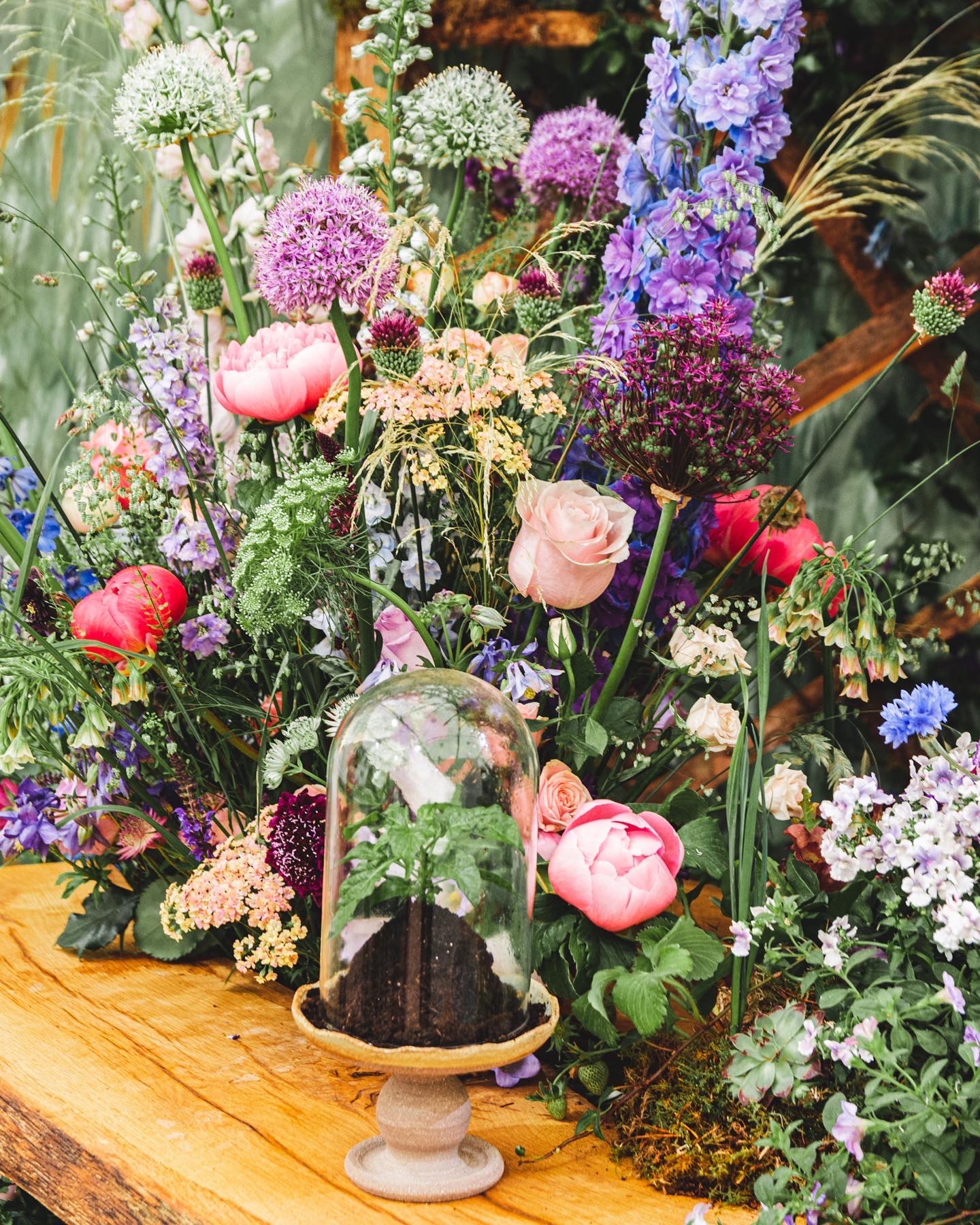 Floral Headwear Photoshoots